GYMNASTICS CLASSES
Jungle Gym is a positive place for kids, where coaches know how to make learning fun. Gymnastics builds strength, flexibility, coordination, agility and confidence. Our goal is to help each child achieve their personal best through positive motivation, encouragement. Our Fun and Fit Program teaches progressions that ensure success at each step of the way. It's a great foundation for future sports endeavors and a lifetime of fitness. Check the SCHEDULE tab to see which class you would like, then register online or call us at the GYM.
NINJA PARKOUR CLASS
This class combines Parkour, tumbling, and climbing for an exciting, fast paced class for boys and girls ages 5-12 years. Swing, jump, climb, roll and flip their way through challenging obstacle courses each week to build strength, agility and flexibility. This class is currently on Fridays at 4:00-4:50..
PRICES for TUITION
For more Tuition info, see the Schedule Page
MONTHLY TUITION
Annual Membership required for classes ~ $30 for 1 child and $15 for additional
DISCOUNT Receive $5 off any of the prices below when you pay by the 7th of the month.
40 MINUTE CLASSES (Parent/Child and Preschool) $75 (Preschool ages)
1 Class per week $75 per month
2x's per week $120 per month
3x's per week $165 per month
50 MINUTE CLASSES (Elementary ages)
1 Class per week $80 per month
2x's per week $130 per month
3x's per week $180 per month
3 MONTHS TUITION
DISCOUNT Receive $5 off any of the prices below when you pay by the 7th of the month.
Save more on tuition by paying quarterly.
Parent/Child & Preschool Classes - 40 min.
1 Class per week $190 (per 3 months)
2x's per week $310 (per 3 months)
3x's per week $425 p(per 3 months)
Elementary Classes - 50 min.
1 Class per week $205 (per 3 months)
2x's per week $340 (per 3 months)
3x's per week $470 (per 3 months)
PARENT/CHILD CLASSES
Parents and their little ones play and learn together as they explore the gym with the coach's direction. You will learn how to spot your child safely as the swing, climb, roll and jump around the gym. Grandparents, nannies are welcome to bring your child to the class and act as "coach". Music, games, and movement, using all the equipment in the gym, these classes are non-stop fun for all!
Giraffes: 1 and 2 yrs
PRESCHOOL
Our preschool age classes are action packed with endless combinations of obstacle courses designed to learn gymnastics while having fun. Kids will move through step by step progressions to learn all the basics like rolls, cartwheels, handstands, bar skills and more. Our curriculum is the Fun and Fit Program where kids learn progressions step by step building skills and moving through 5 levels of preschool gymnastics. Classes end with a fun finish and a smile!
Monkeys: 3 yrs
Zebras: 4 yrs
Orangutans: 5 yrs
ELEMENTARY
Girls and boys progress quickly and safely with our Smart Moves Program for a complete curriculum of tumbling and apparatus skills. Parents and kids keep track of progress through each level by adding stars to their skills posters at home. We also learn routines for 2 annual shows.
BEGINNERS
Tigers: 6-12 yrs Girls and Boys
INTERMEDIATE
Leopards: 6-12 yrs Girls and Boys
ADVANCED
Jaguars: 6-12 yrs Girls and BoysP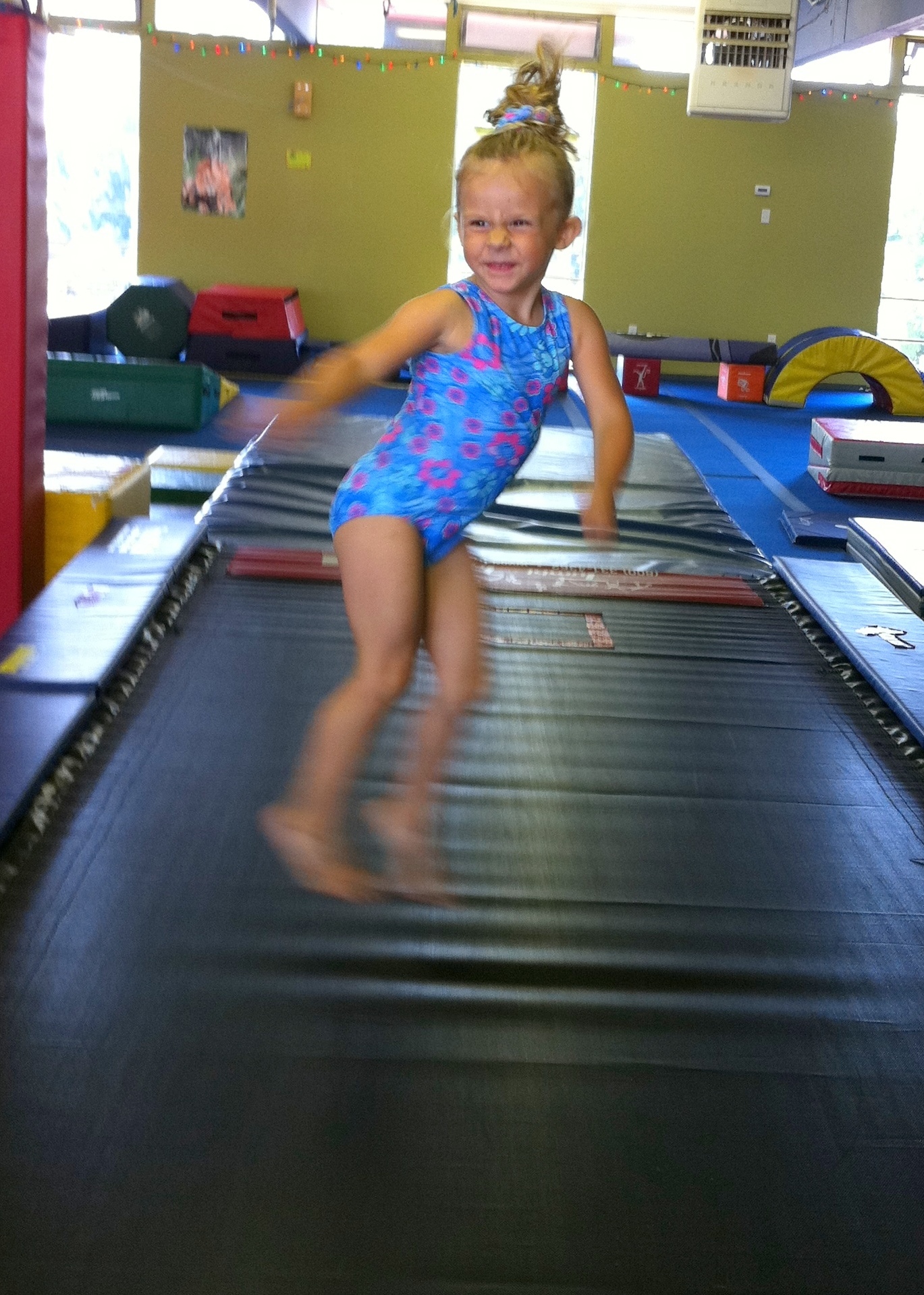 You can always call to register by phone at 206-248-3547.
When you get to the registration site, you will create an account for yourself and then add your children. Then purchase an individual $25 annual membership for your child and $10 for each additional child. After that, select the tab with the age group you are interested in to see which classes are offered. You will have the option of paying by the month, or 3 month session, once, twice or three times per week.
Once you are registered for a class, we reserve your space in the class until you let us know otherwise. We prorate months or sessions if you are starting mid-session. After you are enrolled we don't prorate classes, but you can make up a missed class in another similar class provided there is room. Alternatively, you can make up a missed class in an open gym session. You can preview our schedule of classes and see our rates on the SCHEDULE button below. We would be happy to register your child for a class by phone or in person as well! 206-248-3547
POLICIES
GYM ETIQUETTE
Kids and adults take their shoes off before entering the gym. Food and gum are prohibited in the gym area. Parents of children 3 years and older, as well as sibling and friends, should watch from the lobby during classes, and refrain from coaching from the sidelines. Adults are allowed in the gym for Parent/Child classes, You are responsible for your child once they enter the lobby area.
CLASS ATTIRE
Long hair needs to be securely tied back. Students in Preschool classes should wear stretchy close fitting clothes for class such as leotards with or without shorts or leggings for girls, T-shirts, shorts or sweats for boys. Girls in Elementary classes must wear a leotard to class. No slippery tights on the feet please. Socks are optional, but bare feet only on the climbing wall.
MAKE UP CLASS
If your child misses a class for some reason, you may have 1 make up class per month in another class if space is available, or you can make it up in an open gym time. As long as you are currently registered in a class, you can do a make up in another class. If you are not currently enrolled, but missed a class the month before, you can make up in an open gym time. There are no refunds, prorates or credits for classes missed.
The Jungle Gym 206-248-3547
jungle.gym@comcast.net
15220 2nd Ave SW Burien, WA 98166